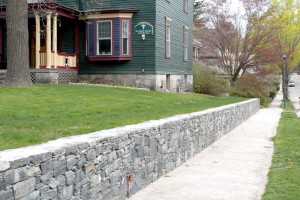 Shamrock Masonry is a local business owned and operated by Pat Delaney. Prior to starting the Shamrock Masonry, Pat has worked with several local construction companies, which helped him gain professional experience in this line of work.
His extensive work experience of over 35 years makes Shamrock Masonry one of the best companies in the region. The company is located in Worcester, Massachusetts, which provides services all throughout Central Massachusetts, including Worcester, Paxton, West Boylston and others.
The thing with which we pride ourselves the most is the quality of our work. From quality materials and designs, to a personal relationship with our clients, we give the customers the most for their spent money.
Not all of the materials are the same. There are, of course, many types, and each and every one has its own traits and unique qualities. We will offer you expert advice on which material should be used for your specific purposes.
With 35 years of experience, we here at Shamrock Masonry proud ourselves with what we do. We like to make our customers happy, and we will work until the level of their satisfaction is adequate.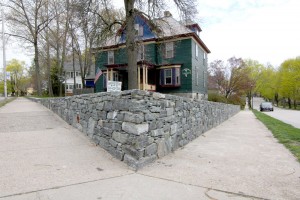 You can choose among our many services. Whether you need fireplaces, chimneys, stone veneers, retaining walls or block foundations, we can do it all. We are a great masonry contractor which also provides Masonry Repairs, Stonework, Block work and such. And many of our satisfied customers say that we do a great job as stucco contractors too.
Don't hesitate to contact us! We will be glad to give you all of the information you need. Rest assure, you will be more than satisfied when our work is done. But, enough bragging, let's let our good work speak for itself.
Email us at shamrockmasonry@gmail.com and we can surely find a way to meet your needs.
Or
Call us at 508-397-2047. Our professional team will answer any of your questions and help you make a good choice. We are very flexible in approach, so we can always work something out.
We provide our customers with a personalized service. And we get the job done on time!