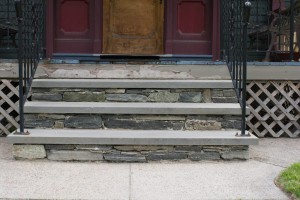 New Englanders take pride in their masonry and stonework traditions. Shamrock Masonry understands this pride and provides the highest quality masonry repair and restoration services for your Central Massachusetts home or building. Shamrock Masonry employs both historic techniques and the latest materials to ensure that your masonry restoration project is treated with respect. We know that every project is unique and we take care to select materials and methods which will preserve your masonry's appearance while leaving it stronger than it was before. Whether working on a historic public building or a private Worcester area home, our masonry restoration specialists will apply the highest quality craftsmanship to your project. We will work with you to meet your budget and timeline and ensure that your masonry restoration project meets your satisfaction.
Our services include:
Cleaning and pressure washing
Tuckpointing (removing and replacing deteriorated mortar) to match existing texture and color
Stone and brick repair, including identifying underlying structural defects
Sealants, caulking and waterproofing to reduce leaks and infiltrations
Rebuilds
Evaluation and monitoring of cracks and deterioration
Drawing on over 35 years of experience on projects throughout Greater Worcester, Shamrock Masonry's restoration experts have the skills and experience to handle any situation. Help extend the life of your building. Contact Shamrock Masonry for a free estimate on your Central Massachusetts area masonry repair or restoration project.